Features
No need to use chemicals. Just Water and Air.
Multi-function: Efficient cleaning, leaking test, pipe drainage antirust, flow detection and data records.
Patented Tech Principle
The patented Eco-Friendly technology, Mix the Air and Water then flush the inner wall of the channel with high-pressure and speedy flow. Repeated pulse to peel off the scale and rust attached on the wall, to clean the pipe fast and efficient.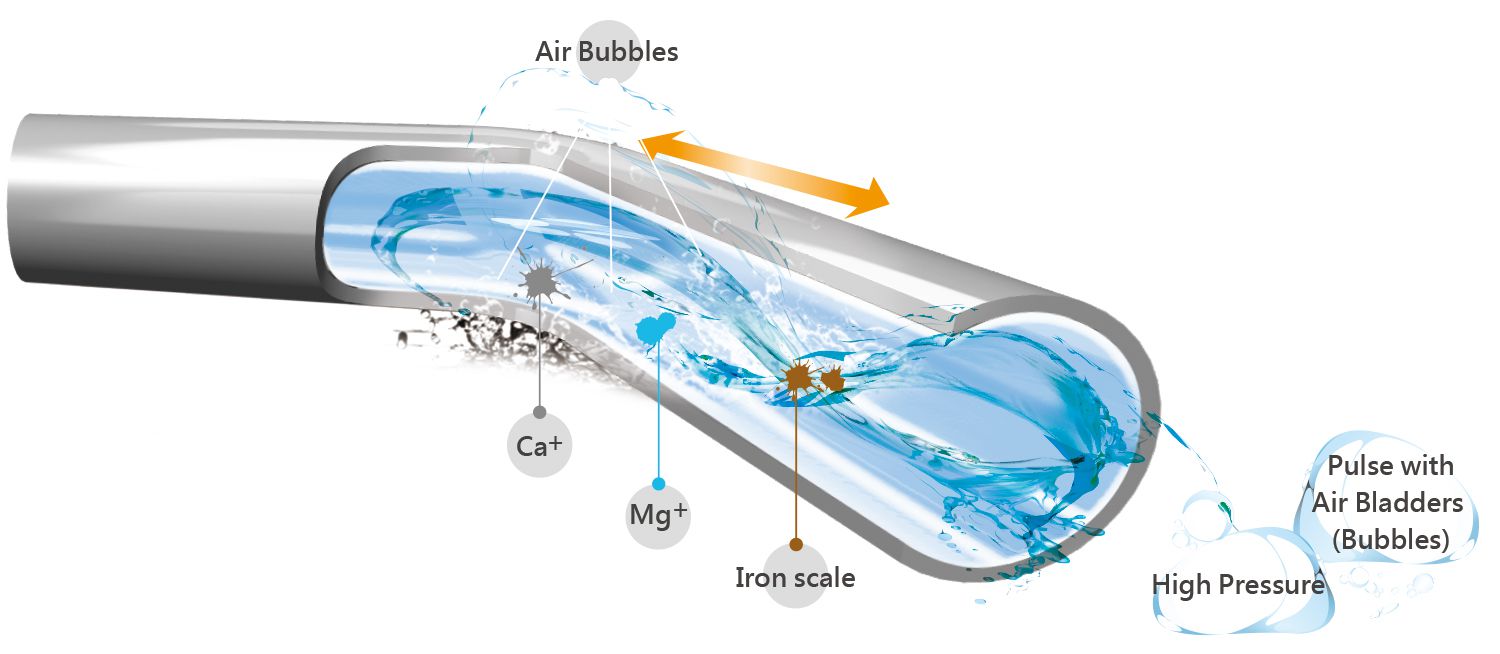 One machine for Multi Pattern in your factory